Search by Tag
Quick Find Maid

Maid Name
NYUNT NYUNT WIN
Rest Day Preference
0 rest days per month
Date of Birth
03/06/1981 (age: 38 yrs)
Place of Birth
INN MA MYO
Height/Weight
170 cm / 59 kg
Education
High School (10~12 yrs)
Language Skill
English (Fair, 0 yrs)
Preference/Aptitude
& Experience
| | | |
| --- | --- | --- |
| Care for Infant/Children | | - |
| Care for Elderly | | - |
| Care for Disabled | | - |
| General Housework | | - |
| Cooking | | - |
Other Information
| | |
| --- | --- |
| Able to handle pork? | |
| Able to eat pork? | |
| Able to handle beef? | |
| Able to care dog/cat? | |
| Able to do gardening work? | |
| Able to do simple sewing? | |
| Willing to wash car? | |
Maid Introduction
WORK EXPERIENCE

SHE HAS GOT A NURSING AIDE CERTIFICATE

8 NOVEMBER 2019 - 25 NOVEMBER 2019 - SINGAPORE
Took care of 80 years old elderly and children. DUTIES: assist in showering, using toilet and daily medication, prepare daily meals (breakfast, lunch and dinner), laundry, ironing, bring and fetch kids childcare, ensure kids eat and sleep on time, hand-wash shoes, iron clothes, sweep, mop, scrub and wash toilets, daily cooking. (Misled into working for 8 family members instead of 5 family members and always no lunch for her.)

25 NOVEMBER 2019 - PRESENT - SINGAPORE
She worked for a Chinese employer (5 people). DUTIES: general household works including laundry, wash car, ironing, marketing and daily cooking. (She was told to cook 1 week once and refrigerate her food for one week. Not enough food for her petite size)

MAID'S INTRODUCTION

- She is humble, well mannered.
- She is currently looking for an employer.
- She is able to communicate in simple English.
- She is not afraid of dogs.
- She can prepare basic meals and is willing to learn other dishes.
- She can work independently and she is a fast learner.
- Can start anytime upon confirmation.
- No off days a month.

Contact NITHA - 96444361 to arrange for an interview with this helper.
Athena Maids
License: 19C9972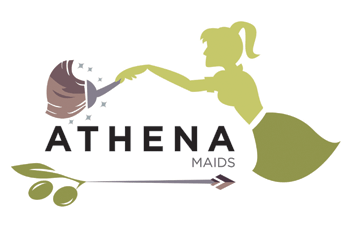 Last updated on 2020-02-11 12:31:01 +0800