Search by Tag
Quick Find Maid

Maid Name
MAMIK DIYANA BT SUDARTO
Rest Day Preference
4 rest days per month
Date of Birth
14/06/1986 (age: 33 yrs)
Place of Birth
Jawa Tengah, Semarang
Height/Weight
156 cm / 55 kg
Education
Secondary level (8~9 yrs)
Language Skill
English (Fair, 0 yrs)
Preference/Aptitude
& Experience
| | | |
| --- | --- | --- |
| Care for Infant/Children | | 7 yr 4 mo |
| Care for Elderly | | - |
| Care for Disabled | | - |
| General Housework | | 7 yr 4 mo |
| Cooking | | 7 yr 4 mo |
Other Information
| | |
| --- | --- |
| Able to handle pork? | |
| Able to eat pork? | |
| Able to handle beef? | |
| Able to care dog/cat? | |
| Able to do gardening work? | |
| Able to do simple sewing? | |
| Willing to wash car? | |
Working Experience
| | |
| --- | --- |
| Singapore | 4 yr 4 mo |
| Other Countries | 3 yr |
Maid Introduction
*** GOOD EMPLOYER'S REFERENCE ***
Mamik (33, Married, Muslim) is from Central Java, with more than 7 years' overseas working experience. She is smiley and good-tempered.
She is transferring as the current employer is relocating to Hong Kong. They give good feedback on her child care abilities and recommend for younger children.
FOR MORE INFORMATION, PLEASE CONTACT GIGI @ 8139 7129.
NOV 2018 - PRESENT (1 YEAR - SINGAPORE)
Condominium with 3 bedrooms and 2 bathrooms (Tanjong Rhu)

Indian family of Grandmother, Sir, Mdm and 2 children - newborn and 4 years old (boy, girl respectively)

All-around chores include cleaning, laundrying, ironing, meals preparation (mostly, to assist Grandmother and Mdm) and child care: showering, diapering, feeding and coaxing to sleep

Her working hours - 6am to 10pm

2 off days
NOV 2017 - OCT 2018 (11 MONTHS - SINGAPORE)
4-storeys house with 5 bedrooms and 4 bathrooms (Serangoon)

Chinese family of Grandfather, Grandmother, Sir, Mdm and 4 months twins (both boys) *cared by another Indonesian helper

All-around chores include cleaning, laundrying, ironing, car-washing (4 cars, a car a week) and marketing (no cooking is required)

Her working hours - 6am to 10pm

0 off day
APR 2012 - APR 2014 (2 YEARS - SINGAPORE)
HDB with 2 bedrooms and 2 bathrooms (Bishan)

Chinese family of Mdm and 4 children aged 10, 12, 15 and 19 years old (all girls)

All-around chores include cleaning, laundrying, ironing, car-washing (1 car, weekly), marketing, daily cooking and some child care

Her working hours - 5:30am to 9:30pm

1 off day
NOV 2011 - APR 2012 (5 MONTHS - SINGAPORE)
Condominium with 3 bedrooms and 3 bathrooms

Chinese family of Sir, Mdm and 3 adult sons

All-around chores include cleaning, laundrying, ironing and daily cooking

Her working hours - 5:30am to 9:30pm

0 off day
2009 - 2012 (3 YEARS - SAUDI ARABIA)
Single-storey house with 3 bedrooms and 3 bathrooms

Arabic family of Sir, Mdm and 2 adult daughters

All-around chores include cleaning, laundrying, ironing and daily cooking

Her working hours - 5:30am to 8:30pm

0 off day
Zeal Associates Pte Ltd
License: 17C8881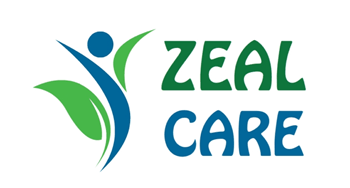 Last updated on 2019-11-12 15:37:04 +0800