Search by Tag
Quick Find Maid

Maid Name
Mariebeth Facundo Camba
Rest Day Preference
2 rest days per month
Date of Birth
23/05/1976 (age: 43 yrs)
Place of Birth
Pangasinan
Height/Weight
158 cm / 50 kg
Children
4 (age 21,19, 13 and 11 yrs old)
Education
High School (10~12 yrs)
Language Skill
English (Good, 0 yrs)
Tagalog (Excellent, 0 yrs)
Preference/Aptitude
& Experience
| | | |
| --- | --- | --- |
| Care for Infant/Children | | - |
| Care for Elderly | | - |
| Care for Disabled | | - |
| General Housework | | - |
| Cooking | | - |
Other Information
| | |
| --- | --- |
| Able to handle pork? | |
| Able to eat pork? | |
| Able to handle beef? | |
| Able to care dog/cat? | |
| Able to do gardening work? | |
| Able to do simple sewing? | |
| Willing to wash car? | |
Working Experience
| | |
| --- | --- |
| Home Country | 2 yr |
| Other Countries | 2 yr |
Maid Introduction
Mariebeth is widowed with 4 children, ages 21, 19, 13 and 11 yrs old. She completed her 2 yrs contract Kuwait, do cooking and housekeeping in a 3 storey house. Mariebeth also worked in Philippines as a helper for 2 yrs. Looking after 1 year old girl, do cooking and housekeeping.
Homeland Employment Agency
License: 06C4023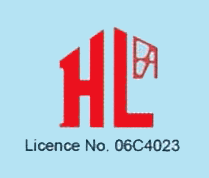 License#
06C4023
Email
homelandea@singnet.com.sg
Website
https://homeland.netmaid.com.sg

---

Address
170 Upper Bukit Timah Road
#02-59 Bukit Timah Shopping Centre
Singapore 588179
Opening Hour
Monday to Saturday : 11:30am to 7.00pm
Sunday & Public Holiday : 11:30am to 5:00pm
Tel
6463 0122
Fax
6463 4273
Email
homelandea@singnet.com.sg
Contact
Kenny Kong / Alona Mascarinas
9661 6478 / 9822 7521
EA Personnel
ALONA VILLACRUZ MASCARINAS R1104169
KONG HUP CHOON R1104168
Homeland Employment Agency is an established agency with a reputation for providing good value-for-money Filipino domestic helpers.
All applicants undergo a comprehensive and structured training programme in the Philippines and Singapore before they are deployed to work in Singapore homes.
Rest assured of our professionalism and honest service to all our valued customers.
Last updated on 2019-05-18 18:28:23 +0800