Search by Tag
Quick Find Maid

Maid Name
GALICIA CHERRY CAOILE
Rest Day Preference
4 rest days per month
Date of Birth
26/01/1985 (age: 33 yrs)
Place of Birth
Calasaio Pangasiran
Height/Weight
158 cm / 53 kg
Children
2 (age 12YO Boy, 5YO Girl)
Education
High School (10~12 yrs)
Language Skill
English (Good, 0 yrs)
Preference/Aptitude
& Experience
| | | |
| --- | --- | --- |
| Care for Infant/Children | | - |
| Care for Elderly | | - |
| Care for Disabled | | - |
| General Housework | | - |
| Cooking | | - |
Other Information
| | |
| --- | --- |
| Able to handle pork? | |
| Able to eat pork? | |
| Able to handle beef? | |
| Able to care dog/cat? | |
| Able to do gardening work? | |
| Able to do simple sewing? | |
| Willing to wash car? | |
Maid Introduction
Galicia Cherry Caile is 33 years old. Married with 2 children (12 years old and 5 years old)
23/11/2016-04/06/2018 SG, Tampines.
Worked for chinese family
4 persons in family. Sir, Madam and 2 children (1.5 years old and new born when she joined)
The youngest newborn sleeping with her and she took care baby at night until 1 year old.
HDB with 2 bedrooms and 2 toilets.
General Housework, cooking, took care baby day and night. Until two children turned 3 years and 1.7 months, she sent & fetch both to school with employer parents.
For details please call 67346 682/6566 8582, Thank you.
Home Sweet Home Professional Recruitment Agency
License: 97C3621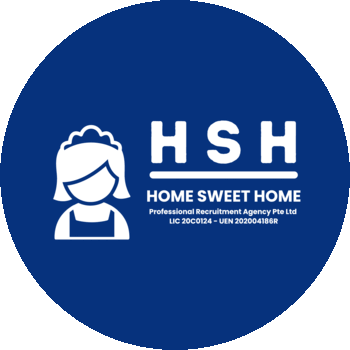 License#
97C3621
Email
enquiries@hshrecruitment.com
Website
https://hsh.netmaid.com.sg

---

Address
304 Orchard Road,
#03-74, Lucky Plaza
Singapore 238863

Opening Hour
Monday to Friday : 10:30am to 7:00pm
Saturday : 10:30am to 5:00pm
Sunday : 11.00am to 4:00pm
Tel
67346682
Fax
67386679
Email
enquiries@hshrecruitment.com
Contact
Lau Yoke Ling (Reg R1103297), Lisa Harjanto (R1103611)
67346682
EA Personnel
Lau Yoke Ling (Reg R1103297)
Cheong Purificacion Antonia (Reg R1440943)


Last updated on 2018-06-13 14:52:09 +0800