Search by Tag
Quick Find Maid

Maid Name
CHAMILA PRASADANI FERNANDO
Base Salary
S$500 with 4 rest days per month
Rest Day Preference
1 rest days per month
Date of Birth
10/12/1985 (age: 32 yrs)
Place of Birth
kuliyapitiya
Height/Weight
164 cm / 55 kg
Education
High School (10~12 yrs)
Language Skill
English (So-so, 0 yrs)
Preference/Aptitude
& Experience
| | | |
| --- | --- | --- |
| Care for Infant/Children | | - |
| Care for Elderly | | - |
| Care for Disabled | | - |
| General Housework | | - |
| Cooking | | - |
Other Information
| | |
| --- | --- |
| Able to handle pork? | |
| Able to eat pork? | |
| Able to handle beef? | |
| Able to care dog/cat? | |
| Able to do gardening work? | |
| Able to do simple sewing? | |
| Willing to wash car? | |
| Willing to work on off days with compensation? | |
Maid Introduction
This is an Ex-MidEast maid with 4yrs experience.
She can do household chores like washing, cleaning,ironing,mopping,vacuuming, etc.
She can do baby sitting and childrencare.
She will be working in Singapore to complete full contract with new employer. She can cook srilankan and basic Indian Food.
Dynamic Employment Services Pte Ltd
License: 09C5738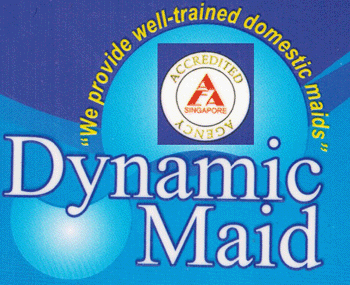 License#
09C5738
Email
dynamicsvs@gmail.com
Website
http://dynamic.netmaid.com.sg

---

Address
111 North Bridge Rd,
#05-47, Peninsula Plaza,
Singapore 179098
Opening Hour
Monday to Friday : 10:00 am to 8:00 pm.
Saturday & Sunday : 10:00 am to 3.00 pm.

Tel
6333-4072, 6333-4073
Fax
6333-5073
Email
dynamicmaids@hotmail.com
Contact
Lay Paw, Cindy, George
9145-5992 / 9711-5143
EA Personnel
Jinny George (R1106698)
NAW LAY PAW OO (R1106775)
WUT YI SOE (R1217673)
We are a well-established agency accredited by Association of Employment Agency, Singapore, providing superior customer service by sourcing and supplying well-trained domestic maids. With our experience and knowledge in this field, we are immediately able to identify and assess excellent candidates relevant to our clients specific needs such as care for the newborn baby, young children and elderly folks, sick or disabled family member. We strive to provide the most suitable maid to our clients, thereby enriching their family and work lives.
We are a MOM licensed, reliable and trustworthy agency supplying legal, well trained and medically fit maids. We provide fast processing and delivery, giving prompt response and service to the satisfaction of our clients. Our prices are very reasonable and competitive and we have unlimited maid replacements to offer in our packages for a nominal charge.
We provide Myanmar, Indonesia, Indian & Sri Lankan maids to take care of your needs. We have links with some training providers overseas and hence our new / experienced maids go through basic orientation & training program before they are placed for employment in Singapore. The training will ensure that our maids are well prepared to work independently, be capable and knowledgeable before handing them over to our clients.
Our company MOTTO is " to build long term relationships with our clients". Our Achievement is your satisfaction; we are ready to serve you better now and always.
Simply call us at 63334072 or 63334073 and we will be at your service.
Last updated on 2017-09-06 15:19:38 +0800