Search by Tag
Quick Find Maid

Ref. Code
SH-IND-SA-KK-610
Date of Birth
15/08/1988 (age: 30 yrs)
Height/Weight
168 cm / 55 kg
Children
2 (age 6&5YERAS)
Education
High School (10~12 yrs)
Language Skill
English (So-so, 0 yrs)
HINDI PUNJABI (Fair, 0 yrs)
Preference/Aptitude
& Experience
| | | |
| --- | --- | --- |
| Care for Infant/Children | | - |
| Care for Elderly | | - |
| Care for Disabled | | - |
| General Housework | | - |
| Cooking | | - |
Other Information
| | |
| --- | --- |
| Able to handle pork? | |
| Able to eat pork? | |
| Able to handle beef? | |
| Able to care dog/cat? | |
| Able to do gardening work? | |
| Able to do simple sewing? | |
| Willing to wash car? | |
Maid Introduction
She is30 years old.
Her family background - Married with 2 kids.

She has a husband and mother in law & father in law
She is earning member of the family. Her husband work in India.She want to earn for her family

She worked in Singapore for 7 month.
She is committed to fulfill 2 years contract and may be more if the employer is willing.

Her major skill is cooking. She can also take care of toddlers and kids. She also has hands on experience with elderly care. She can do cleaning and all other household chores. She is willing to learn and adapt.
Shaina Employment Agency
License: 11C4809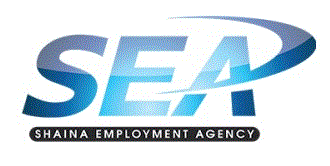 Last updated on 2019-04-16 23:27:03 +0800