Search by Tag
Quick Find Maid

Maid Name
Naw Phaw Sar War
Rest Day Preference
1 rest days per month
Date of Birth
10/07/1990 (age: 28 yrs)
Siblings
4 Sister, Brother No.(4)
Height/Weight
154 cm / 58 kg
Education
Secondary level (8~9 yrs)
Language Skill
English (Good, 0 yrs)
Mandarin/Chinese-Dialect (Fair, 0 yrs)
Preference/Aptitude
& Experience
| | | |
| --- | --- | --- |
| Care for Infant/Children | | - |
| Care for Elderly | | 4 yr |
| Care for Disabled | | - |
| General Housework | | - |
| Cooking | | - |
Other Information
| | |
| --- | --- |
| Able to handle pork? | |
| Able to eat pork? | |
| Able to handle beef? | |
| Able to care dog/cat? | |
| Able to do gardening work? | |
| Able to do simple sewing? | |
| Willing to wash car? | |
Maid Introduction
Naw Phaw Sar War is transfer maid, She
worked in a family of 4 (Mdm, mother, father and brother) and assist in taking care of an elderly man.
she helped in cooking and also manage the house hold chores.
can converse in English and understand some basic Hokkien and Mandarin.
Previously she helped taking care of an elderly man for about 4 months,assist in showering him and helping out in the house work.
She helped taking care of stroke elderly man for 2 years , now that he is able walk slowing on his own now. They will be
going back to Australia for good,
She hopes to continue working in Singapore so that she can support her family.
Essential Maids Pte Ltd
License: 12C5755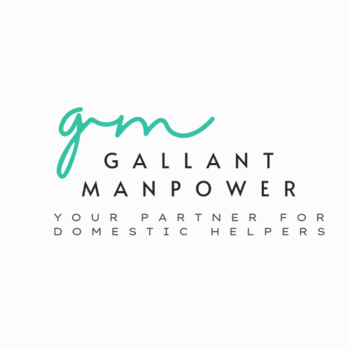 License#
12C5755
Email
essentialmaids@yahoo.com
Website
https://essential.netmaid.com.sg

---

Address
Blk 126, Toa Payoh Lor 1, #01-555 S(310126)

MRT
1) Toa Payoh MRT (Exit A, take Bus 232 / 235 at Bus interchange above MRT. Stop at Blk 121 (after Green color Town council)

2) Braddell MRT (Exit B. Facing Blk 116, walk towards Emmi Cakes and look for a Blue shelter walkway. Follow it and walk past Blk 117, 118, 119 & 124 (up the slope). At Blk 126 (it's a L Shape block), walk past letter box and look for Purple signboard beside Chinese Barber

3) Caldecott MRT (Exit A, cross the road take Bus 141 (1 stop) or at Exit A walk towards Toa Payoh Lor 1 market, est. 20 mins)


Driving
Look for Toa Payoh/ Bishan Town Council (Green / Blue Color) building, turn into car park, immediately slight left to big open air car park behind town council. Look for a shop with Purple signboard



Opening Hour
Monday to Friday : 10am to 7:00pm (Last appt. 6.30 pm)
Saturday: 10:00am to 4:00pm (last appt. 3.30 pm)
Sunday & Public Holiday : Closed

Please note that our office Hand phone operates during office hours only.


Tel
6259 7728 , 6259 2892, 6288 6218
Fax
None
Email
essentialmaids@yahoo.com
Contact
Kayy/ Thomas/ Royce
9027 3880 (office hours only)
EA Personnel
Kayy R1326224
Royce R1217960
Thomas R1217980

Last updated on 2019-04-16 20:27:00 +0800